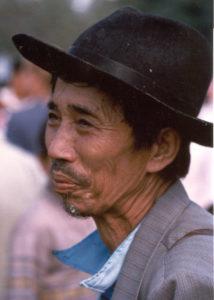 Text Source:   Joshua Project
UPDATES:
August 2023. A team of three Mongolian believers went in to the homeland of this people searching for them to make contact with them. Below is their report sanitized for security reasons. Enjoy reading your prayers playing out in real time.
*************
Saman Exploratory Trip by Waymakers
Waymakers Team members pseudonyms: JOY, LifeWords (translator), Treasure-Song -who has missionary calling.
Three of us left Mongolian Capital City (UB) early morning in late August to the Mongolia's east province Dornod. Finally, we had a miracle breakthrough and LifeWord's boss gave her long-denied leave from the work. Praise the Lord.
After 8 hours drive, we reached in Choibalsan city, Mongolia. We checked into the guest house. The next morning was Sunday so we joined the local church for the Sunday service to get to know the brothers and sisters in Christ to have a fellowship with them. Their church member helped us get the bus tickets to the target country and found a guest house for us. 6:00 AM on Monday we got on the bus and rode on a dirt road for 3 hours until the border. It took an hour to get through the Mongol immigration and another hour at the the other nation's immigration. From the border to the small village called Gold Something is another hour on the paved road. We got a taxi to a another City which took almost 4 hours.
We had a contact of an underground church leader and gave her a call. She was working, after work she came to see us. Her name is Tuya (not a real name). She told us the situation of the under-ground church. It is persecuted not allowed to have a meeting in a home. [Weekly Method of meeting removed for security] They quickly exchange the prayer requests and dismiss. The control of the government became serious after Covid. She had to leave because she might have been watched. After meeting her, we caught the night train to our destination city in the north east of that country After 8 hours train, we finally arrived at our destination having traveled for almost 3 full days. We avoided taking the normal and more direct train route because the school year start in both countries make it hard to find tickets. Plus, it will take us to get there longer than this route. So we decided to take this route by the advice of the former worker who lived in that part before the Covid hit
When we got the City, it was a huge city a lot bigger than we expected. The population is over 5 million which is almost double the size of entire Mongolian population. Oh, wow, that was crazy. There are only handful of international hotels allowed to have foreigners. The first hotel was way too expensive we cannot afford it, plus they refused to have us. The second one just as soon as they saw our passports refused to take us. We asked why. She didn't say anything just asked us to leave. Our fear grew inside. The third hotel didn't want to accept us but LifeWords insisted for a while so they finally took us. Praise the Lord!
We realized that this city is military city and very closed to the outsiders. Three times a day war planes fly over the city which tells us a lot. They are not friendly, open, welcoming for the outsiders. At the same time, we appreciate our freedom in our own country. People are very hesitant to answer our questions very suspicious and cautious. They keep asking us why we are here, for what reason and purpose. We felt isolation and distance from them. The majority of the inhabitants are Han, the majority people of the country. After being booked in the hotel we came to our shared room with one single bed and one queen sized bed that they offered us. We came to the room feel like we shouldn't pray openly here. We used code language just in case they had listening equipment in the room. We went out and started to look for this people group called Saman. Nobody knows about these people. We did lots of prayer walks on the streets. Kept walking until our legs got hurt. Then I JOY got an idea that we should go to the Museum so we found it amazing enough this city had only one Museum that is closed from the 8th August to do renovation until uncertain date. Hilarious! So, we kept prayer walking and looking for the people group. Then we got an idea that we should look for if there was an Intercultural Center. The google map showed us 2 locations so we took a taxi went to the 2 locations we were in shock because both places there is nothing called Intercultural Center. It was amazing , if there is none why they put up on the Google Maps! We were so disappointed but kept prayer walking trying to get a Word and the direction from the Lord. We learned from the google map that there is a Mongolian community 45 km away from the city. So, it was already dark outside we weren't able to go there so we planned to go there the next day. The next morning our team prayed and asked God to direct us so we got on the taxi headed to village called ——- where some Mongolians might live there. When we got there it is a small modern village where we met some Mongols who already forget their language. They said our young people left us. Most of them moved to the east to find better job and live. Here we are full of old people. We found one Mongolian Garden in the center of the village. On the wall there were lots of photos of those Mongols who used to live there. They are like us. Mongol tradition of horseback raising, wrestling, archery, their outfit is very similar to us Mongols. Unfortunately, they moved from this city to the Inner Mongolian city that we stopped by on the way to this city. It seemed like these people are not the one we are looking for. So, no success we couldn't find Saman people. The local people say we never had these people in the area. The whole day rained hard, outside impossible to go out on the street we had to stay inside. We said a prayer for the land and went back to the city. We started to feel uncomfortable people asking us what did you see where have you been made us very uncomfortable, we felt like we have been watched. So, we decided that we should leave the place since we got lot of attention. So, we took night train went back to Inner Mongolian city and border village, then cross Mongolian border then got in Choibalsan by 8 pm. We found a taxi to UB. It took us 9 hours to get home. The driver was rather scary because half of our journey he was sleeping. I told him not to sleep better stop to get some sleep, but he insisted that he wasn't sleeping. Several times we almost crashed into small and big cars I told him to keep driving on our lanes because he was driving the opposite lane. I was terribly scared that my job was to keep this driver awake for the whole journey.
Conclusion:
We felt like we heard from God during our prayer walks. "You are the way makers" for this region. From now on many intercession teams would go there and gradually, we need to do church planting and send missionaries. Not only Mongols, Han People also need the Good News of Jesus Christ because there is only one registered church — no underground church is known. We asked Inner Mongolian church leaders about this city they said they never heard any underground church exists there. Precious-Song got a calling for that region. While in the region she felt love for the people and God. JOY too. I would love to be a missionary to live there when the time has come. During our intercession and prayer walks we felt like God gave these words for those city and village that we have visited.
Deuteronomy 33:2-3, 7-8, 10, 11, 13-16, 20, 23, 11-29, 52 blessing over the city, 32:9-10, 12-13, 8, 25, 28, 31, 36, 39, 43, 47
Isaiah 62:10, 4
Next plan:
We would like to raise up more intercessors to bring them there several times. The land is very hard to reach. Need to identify and contact Saman people, build relationships, to go together with Inner Mongolians from the neighboring city.
Appreciation:
Thanks for those support us financially, UUPG Project and Disciple Making Mentors for their prayer groups, The Kingdom of Heaven Church in UB, Springs of Love in Erdenet. Thanks LifeWord and Precious-Song for their time, energy, and personal money to support themselves for this trip. Praise the Lord who kept us safe and sound. It was a great experience to go there. We totally depended on our God who sent us there. We strongly hope that our trip made a way to the future teams to follow.
"The Way Maker" Team
JOY
LIFEWORDS
PRECIOUS-SONG
*******************
Jan. 16, 2023: Initiation of Strategic Prayer Meetings for the Six Groups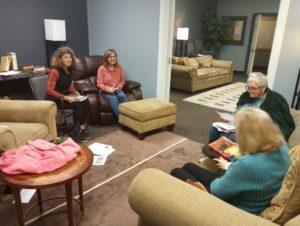 Jan 29, 2023: Made prayer card sets with International Students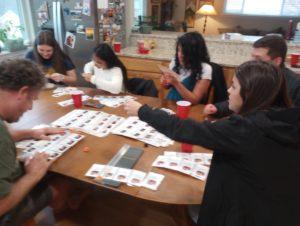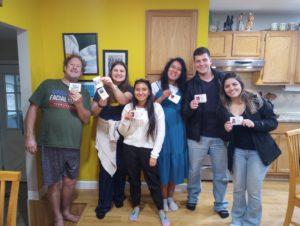 Feb 5th, 2023: Recruited Mongolian worker to make investigative trip into China with goal of contacting three of the groups.